WOMEN'S DAY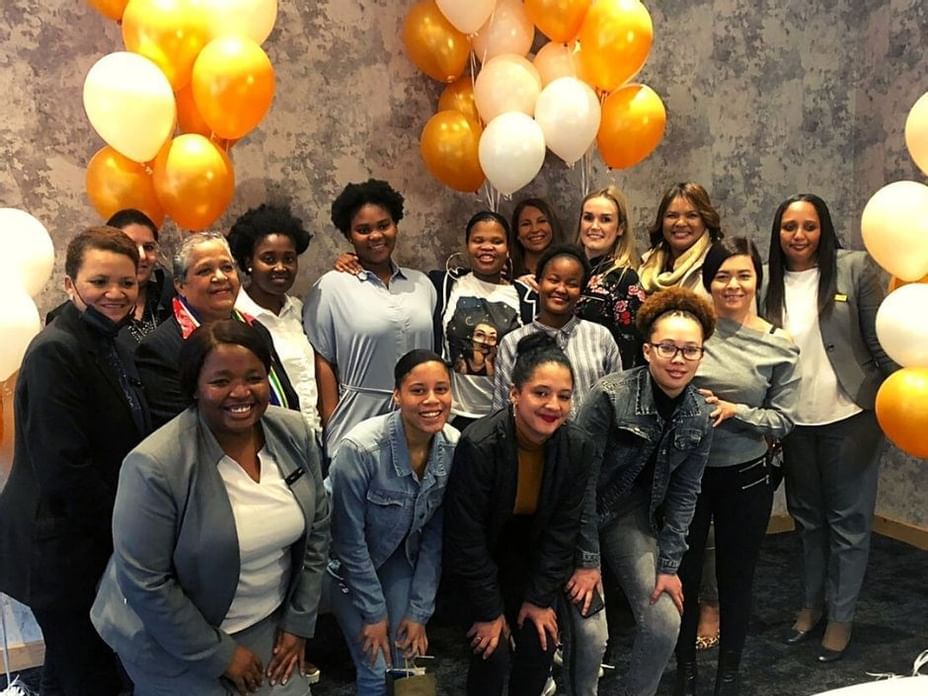 In South Africa Women's Day celebrates the strength and courage of women who stood up for freedom and equality. This sentiment still rings true in 2021, with equality squarely focused on in our everyday working environments.
To celebrate our industry and the women that we work alongside every day, we hosted the young women from O Grace Land to join us in celebration of all things female. We had a delicious 3-course lunch, guest speakers and fun games!
O Grace Land is a safe place for 20 girls over the age of 18 to grow and to get ready to step into adult life. O Grace Land offers life skills and a safe place to stay while the girls complete their education and prepare for the working world. They bridge the gap as these girls prepare to step into adulthood after life growing up in homes and institutions.
We had guest speakers from Pepperclub Hotel who inspired us with their journey's. Jackie Williams, our Head of Sales and Marketing was our MC. Ielaam Davids, our Front of Office Manager & Guest Relations Manager shared an inspiring story with us that really made an impact on the young ladies. You can read all about Ielaam here on LinkedIn.
In addition we had guest speaker, Cathy Oosterwyk, from Women in Tourism which is a chapter in the Department of Tourism. Cathy has been in the industry for many years and imparted powerful wisdom to all of us. It was a wonderful occasion with inspiring stories, and lessons learnt. The aim of the event is to inspire the next generation to join the hospitality industry or to showcase how hard work pays off in any industry.
Pepperclub Hotel is celebrating the women we work alongside, the women we encounter everyday and the women all over South Africa. Here's to us and may the future keep getting brighter for the young women of tomorrow.