QMS MEDICOSMETICS NOW AVAILABLE AT CAYENNE SPA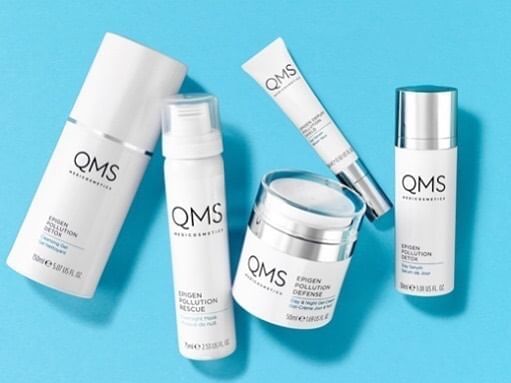 Cayenne Spa is proud to announce that we are now part of the QMS family. Our new Product House is only available at select locations and we are thrilled to offer this incredible skincare range to our guests at our in-house spa.
QMS is a world-renowned skincare brand that focuses on scientific research and visible results. QMS Medicosmetics is often credited with saying that their skincare doesn't perform miracles rather that it looks at what is scientifically best for your skin.
Founded by German medical practitioner Dr. med. Erich Schulte who is acknowledged and respected as a leading specialist in skincare. For over 25 years he has been transforming the world of skincare; his innovative achievements are the foundation of QMS Medicosmetics scientifically advanced skincare products and spa treatments.
Cayenne Spa offers six tailored QMS facials each targeting a specific problem area and delivering visible results. Skincare matters and whatever your age you need to take care of your skin, it is after all the largest organ in your body. Every element of QMS Medicosmetics skincare products and treatment collection has been designed to improve the appearance and wellbeing of the skin, not just in the short term but to also deliver long-lasting benefits.
Unlock the key to skin health with an effective regimen of well-chosen products and our compact collection addresses an extensive range of face and body skincare needs, whether used singly or in combination our unique formulas will provide proven results.
QMS Medicosmetics Product Collection includes a unique 3 step system formulated with 97% skin identical collagen. An average person starts producing less collagen from the age of 25, but through proper recommendation, you can visibly reverse the signs of skin aging.
Click here to see our available QMS treatments, exclusively available at Cayenne Spa situated on the 8th floor of Pepperclub Hotel.