WINTER IN SOUTH AFRICA: WHAT TO EXPECT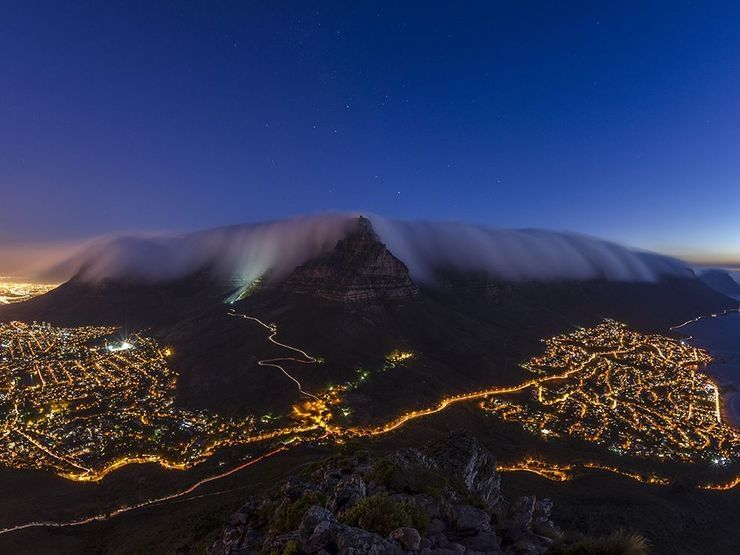 A common question asked by visitors travelling to South Africa – the southernmost tip of Africa – is about what type of weather to expect during the winter season, and whether a visit during this period is enjoyable. The answer is yes – not only is the weather pleasant, but specials offered during this period enable travellers to explore the country for significantly less.
Many visitors would be surprised to discover that South Africa's winters are far from the icy cold, snow-laden winters experienced in the northern hemisphere and that often drop close to or below zero, preventing visitors from exploring the destination.
​
During a typical South African winter, between May and July, visitors can expect weather conditions that are somewhat varied across each region of the country, but for the most part, are fairly consistent and mild. Temperatures generally range from four or five degrees Celsius (39 to 40 degrees F) – at night / early morning – to 20 degrees Celsius (68 degrees F) for coastal towns like Cape Town. While a few provinces, such as Gauteng and the Northern Cape, may experience weather below -2 degrees, it is also possible for other regions, such as the North West and Limpopo province, to reach up to 30 degrees Celsius (86 degrees F) heat. In fact, the weather is so mild that South African winters are often humorously compared to British summers.
To give you an overview of typical South African temperatures in winter, the following minimum and maximum ranges can be experienced across major cities:
​
Bloemfontein: -2 – 17
Cape Town: 7 – 18
Durban: 11 – 23
East London: 10 – 21
Johannesburg: 4 – 20
Kimberley: 3 – 19
Nelspruit: 6 – 23
Pietermaritzburg: 3 – 23
Polokwane: 4 – 20
Pretoria: 5 – 24
​
According to the South African Weather Service, most major storm warnings are limited to cold fronts and rain, with no risk of hurricanes or tornados. In most of the higher lying areas in the interior – such as Johannesburg, Pietermaritzburg and Pretoria – the weather is characterised by dry, clear, sunny days that are a crisp and fresh, with cool nights. Warm jackets are always advised but if travellers are coming from a country that receives harsh winters, it's likely they won't feel the cold all that much.
In Cape Town, winter is the rainy season. This means a few days of overcast, wet weather with occasional storms – turning the countryside into beautiful shades of green. Cape Town is however known for its more moderate weather in winter – so expect a few days of warm and clear weather conditions, and pack a mix of clothing to suit the varied weather conditions.
In contrast, there are a few regions of the country that receive their annual rainfall in the summer, and are therefore accustomed to warmer winters. For example, much of KwaZulu-Natal has dry, warm weather, and low-lying areas of Mpumalanga, Limpopo and Gauteng also tend to experience warm, dry winters, with snow limited to the higher mountains, such as the Drakensberg mountain range.
Rest assured though – no matter what the weather holds during your stay in South Africa, there is always something to keep visitors occupied – in- or outdoors.
​
Possibly one of the best parts about travelling to South Africa during winter is being able to take advantage of the huge variety of winter specials offered by many restaurants, tourism hotspots and accommodation establishments. Find great two-for- one, family-orientated discounts or half-price deals – such as our own wonderful Winter Special package rate where you can take advantage of a one-night stay for two people, including breakfast and dinner (limited to R500 per couple) for only R1900.00 incl. VAT, terms and conditions apply.
​
To experience a truly magical Cape Town winter, be sure to book your stay at Pepperclub Hotel & Spa.
Image courtesy of National Geographic