BUDGETING FOR YOUR CAPE TOWN HOLIDAY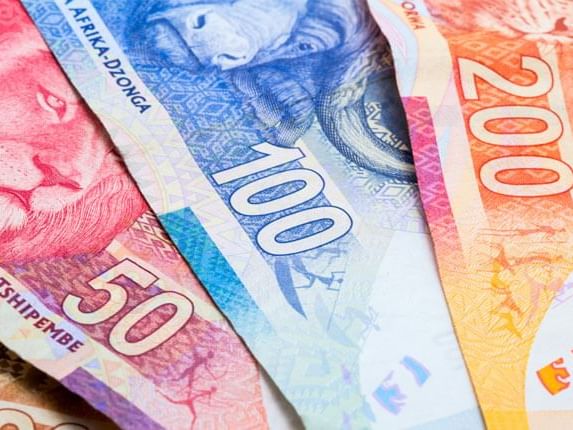 For many first-time visitors to South Africa's iconic Mother City, budgeting can be challenging if you are unfamiliar with pricing and what to expect. This planning can be made even trickier with a fluctuating foreign currency and exchange rate.
First things first, it is always a good idea to check the current standing of the South African Rand before heading off on your trip to Cape Town. As it stands now, in May 2016, travellers from the United States will enjoy an exchange rate of over R15 to the Dollar, while visitors from the UK get almost R22 to the Pound and visitors from Europe get just over R17 to the Euro. Knowing the current exchange for your home currency will make it a lot easier to budget for your travels before you step foot on the plane.
What will the South African Rand get you when it comes to basics such as meals, transport and other costs? We take a look at some of the most frequent expenses to give you a simple breakdown of what you can expect to spend while in Cape Town (all costs are calculated on a per person basis unless otherwise indicated):
MEALS
From breakfast to lunch or dinner, there are many delicious options that can be found at restaurants and coffee shops across the city, from healthy to hearty. Depending on where and what you eat, you could expect to spend anything from R30 for a decent breakfast of sausage, egg, toast and grilled tomato with a coffee, to R100 upwards for a more upscale meal. Lunches can cost around R200 (with drinks) for something simple yet filling or R500 upwards for something more luxurious. Dinners can range from R300 – R600 per person, or over R1000 for special set menus at some of the Cape's top 5-star restaurants.
DRINKS
For a glass of local, good quality white or red wine, you can expect to pay between R40 and R150. For method cap classique (the Cape's answer to champagne), you can expect a somewhat higher price tag. Local beers and ciders (340ml) typically cost around R20 to R30, and cocktails vary from simple flavour combinations (R30) to sophisticated blends that are closer to R60 or higher.
GRATUITY
As is custom in many places around the world, Cape Town works on a simple 10% gratuity system when dining out. This is often, but not always, included in the bill when dining out with more than six people, but it is always a good idea to check. At Pepperclub Hotel & Spa's restaurants such as Piano Lounge, Paparazzi Bar and Sinatra's Restaurant​, you can always be sure that the service warrants a fair tip! Tipping is also appreciated at spas, hair salons and bars, and even fuel stations. It's also worth noting that in Cape Town, informal 'parking attendants' – more affectionately known as 'car guards' to locals – often get around R5 for watching over your car while you shop or dine out.
GROCERIES
An average shopping bag of a few basics, such as milk, bread, cool drinks and snacks, will cost around R100. From supermarkets and green grocers to organic food markets, you will find a huge variety of produce that caters to almost all dietary requirements.
CABS & CAR HIRE
There are many taxi services operating throughout Cape Town, from metered cabs to better-known Uber cabs. To get an idea of what an Uber ride will cost you to the Cape's various tourist destinations from our hotel doorstep, read our recent blog post titled, What Does UberX Cost To See the Cape Town Big 7. To hire a car for a day, it will cost anything from R200 to R2000 per day, depending on the Hire Company, car type and offer. Remember to always confirm what is included and excluded from the quote.
SHOPPING
For those keen to do a bit of retail therapy, shopping hotspots, such as the V&A Waterfront, are a must-visit. Clothing ranges in price, from chain store staples in the R50 to R400 bracket to high-end designer items that range from R500 and up. Most stores accept credit card payments – especially in the larger centres. The V&A Waterfront is also a good place to find curios and artwork at reasonable prices – but be sure to visit local craft markets such as Green Market Square, Hout Bay Harbour market and others dotted around the city to support local artisans.
MOVIES
Major cinemas in South Africa include Ster-Kinekor and NuMetro. A movie (and snacks) can be enjoyed at almost any large shopping mall, and will typically cost around R100. Smaller cinemas, such as The Labia on Orange Street in the City Bowl, show more cultured shows and cost around R40. This cinema has the added feature of a fully licensed bar, so take along extra cash to purchase a drink or some snacks. But remember that Pepperclub Hotel & Spa has its own private luxury 29 seater Odeon Cinema – so you can enjoy a night at the cinema without the hassle of endless queues!
10 GREAT PLACES TO EXPLORE ON FOOT IN THE CAPE TOWN CBD
Once you decide when to splurge and when to save, you will soon see that you can enjoy a full, rewarding holiday even with a limited budget. With the Rand at its current favourable position to international travellers, budgeting for a holiday in Cape Town is a lot easier than you may have thought!