VISITING FAMILIAR FACES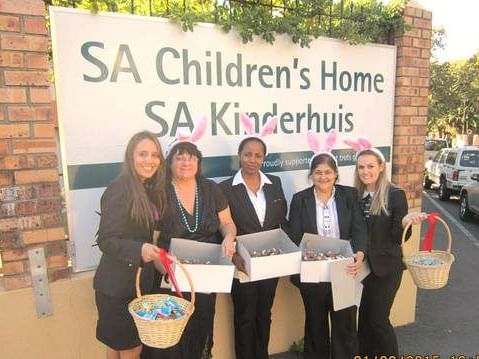 Pepperclub Hotel & Spa had the privilege of once again handing out Easter eggs to the children at the South African Children's Home in Gardens, Cape Town.
The SA Children's Home was founded in 1808, and after more than 200 years, the home continues to provide a safe and homely environment for its family of 35 young boys and girls.
After the heartwarming response we received from the children last year, the Pepperclub team was delighted to revisit the home and see the smiles on the children's faces. The afternoon was spent playing with the children and of course, indulging in some delicious treats prepared by our pastry chef, Paula Johnson.
Thank you SA Children's Home for giving us the chance to drop by!