SA'S FILM & ENTERTAINMENT INDUSTRY RECEIVE THE ROYAL TREATMENT AT PEPPERCLUB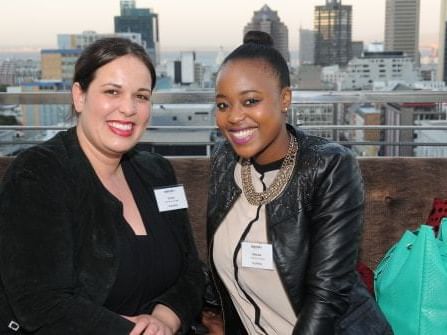 Pepperclub Hotel & Spa rolls honour the legends of SA's film & entertainment industry
To thank and pay tribute to the thriving South African film & entertainment industry Pepperclub Hotel & Spa recently hosted various industry players at a glamorous aviation styled event in their exclusive Penthouse 'in the sky' – the lavish suite situated on the 20th floor of the hotel.
While enjoying the sweeping views of Table Mountain and the city, guests sipped on bubbly and sampled an assortment of delicious canapés prepared by the hotel's contemporary Sinatra's restaurant.
Representatives from over 50 companies operating in the film and entertainment industry were invited to attend the event, including industry players such as Moonlighting Productions, Navigator Films, Farm Films and Bird Films.
Matthew Cornall, General Manager of Pepperclub Hotel & Spa, said at the event that it is key to celebrate the local film and entertainment industry due of the significant contribution the sector makes to South Africa's economy, and in turn, the tourism industry.
"The industry acts as brand ambassadors for the country, and assists in promoting South Africa as a premier destination for international TV commercials to Hollywood blockbusters."
Beverley Schafer (Western Cape Provencial Parliament Standing Committee Chairperson: Economic Development, Tourism & Agriculture Democratic Alliance) with Pepperclub's Directors, Irving and David Solomon, and Sales & Marketing Director, Bruce Deneys

The evening also saw industry legend Adam Friedlander, CEO of South African film production company, Out of Africa Entertainment, win two Business Class Air Namibia tickets to Germany.