PEPPERCLUB HOTEL & SPA INTRODUCES CINEMA CLUB AS PART OF FIRST THURSDAY ENTERTAINMENT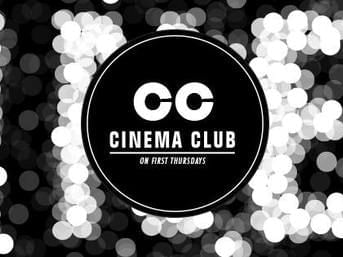 Based in the hub of Cape Town on the corner of Loop Street and Pepper Street, Pepperclub Hotel & Spa is set to provide First Thursdays regulars with a unique and interactive experience this coming Thursday. As part of this experience, Cinema Club on First Thursdays, a regular showing of short films conceptualised by legendary South African independent film Producer Dylan Voogt, will be launched in the plush and intimate Odeon Cinema at the Pepperclub Hotel & Spa. Cinema Club will be open on the first Thursday of every month, and will provide guests with a refreshing collection of short films. Each month will see a new guest curator exhibit his work in a 30 minute visual feast.
The Cinema Club which will be showcased at Pepperclub as part of the First Thursday event every month, screening various collections every hour, on the hour, from 17h30. Tickets are available on a first come first served basis from the Cinema Club desk in the lobby of the Pepperclub Hotel. The Odeon Cinema can seat 28 people at a time so seats are limited, and tickets are limited to two per person.
First Thursdays visitors will be also able to view local art as they arrive in the hotel lobby before making their way up to the hotel's chic Paparazzi Bar & Lounge for a complimentary wine tasting. Our resident DJ for the evening, DJ Paul Franks, will also entertain guests with vibey tunes throughout the evening.
The wine tasting evening on 6 August will run until 9pm and entertainment will be provided until 9pm. As part of the event guests will also be able to sample the newly introduced tapas menu, which includes options such as Greek meatballs, Jalapeno and cheese rissoles and Japanese crumbed chicken goujons.
No bookings are required and the wine tasting and short film experience is complimentary. For further information please visit the hotel's Facebook page or follow the fun on our Twitter page.