HOW TO PLAN THE MOST ROMANTIC VALENTINE'S DAY IN CAPE TOWN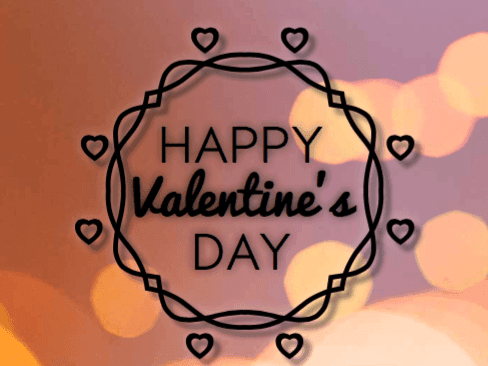 With Valentine's Day almost upon us, now is the best time to start planning the most romantic day for that special someone in your life. Whether you are looking for fresh ideas on how to spend the day, or you are in search of a full-day itinerary that will leave your loved one breathless – we have put together a full day of ideas for how to spend Valentine's Day in the Mother City this year
08h00 – 10h00: Breakfast in Bed
There is nothing that compares to starting the day with a relaxed breakfast in bed. Wake your loved one up to lovingly prepared breakfast treats, including delicious extras such as fresh strawberries with whipped cream, chocolate croissants and good, strong coffee. Go above and beyond with a hand-written note and fresh flowers, all served on a specially decorated tray.
10h30 – 12h00: Take a morning stroll along the strand
A leisurely walk on a summer morning is sure to be a great way to ease into the day – especially with the sand between your toes, crisp ocean breeze against your face and the sound of the ebb and flow of the ocean waves whistling around your ears. There are many breath-taking beaches to be found across Cape Town, including Camps Bay, Clifton Second and Llandudno on the Atlantic coastline, and Boulders and Fish Hoek beaches on the False Bay coast. For added romance – why not return to a beach that holds a particularly good memory for you both.
12h30 – 14h00: Pack a Picnic
Arguably one of the most romantic spots in the city, is the look-out point on Chapman's Peak drive. Pack a lunch-time picnic and head up to the half-way point on this iconic mountain pass and choose a picturesque spot to stop for an intimate lunch – there are roughly 60 easy-to-find picnic tables and grass embankments along the drive. The combination of breath-taking views of ocean and mountain, along with the peace and quiet found along the pass, makes this trip an ideal romantic escape.
If you're really looking to sweep your partner off their feet, consider hiring a luxury vintage car or convertible that allows you to feel the wind in your hair as you cruise along the coast.
15h00 – 18h00: Couples Spa Indulgence
A relaxing day can only be made more perfect by a well-deserved top-to-toe pampering. Head back into the city for a special couple's Valentine's Day treat at Pepperclub Hotel & Spa's Cayenne Spa. This two hour treatment includes a full body and scalp massage, rejuvenating facial massage, and a hand and foot treatment for you and your special someone. Take advantage of the calming atmosphere and relax beside the rooftop swimming pool with a glass of bubbly and a snack of fresh, delicious strawberries. Add in an extra indulgence and arrive 30 minutes ahead of your booked treatment time and spend some time in the sauna.
The Valentine's Day Couple's Treat costs R 1900 per couple and is valid until 28 February 2017. To secure a booking, please contact Cayenne Spa on 021 812 8812 or email spamanager@pepperclub.co.za.
18h30 – late: Dinner and a Movie at Pepperclub Hotel & Spa
Bring this unforgettable day to a close with a beautiful dinner experience Pepperclub Hotel & Spa's Dinner and A Movie special. Starting at 18h30 for 19h00, the evening begins with a welcome glass of bubbly on arrival at the trendy Paparazzi Bar & Lounge. A romantic three-course set dinner menu at Sinatra's Restaurant follows, paired with a bottle of red or white wine to suit your meal choice. After dinner, at 21h00, you will be treated to a private screening of the deeply romantic movie, Me Before You, at the hotel's intimate 29-seater Odeon Cinema. The Dinner & a Movie package costs R1200 per couple, and is valid for 14 February 2017 only. Please note that space is limited to 14 couples, so make sure that you reserve your place early! To book, contact banqueting@pepperclub.co.za or +27 (0)21 812 8888.
CLICK HERE TO SEE MENU
Add even more romance and luxury to your Valentine's Day by booking a night's stay at Pepperclub Hotel & Spa. With our world-class approach to guest service, along with our stylish choice of room options and luxurious facilities, we offer a cosmopolitan 5-star accommodation experience in Cape Town's trendy CBD.