COPA RESTAURANT SPECIALS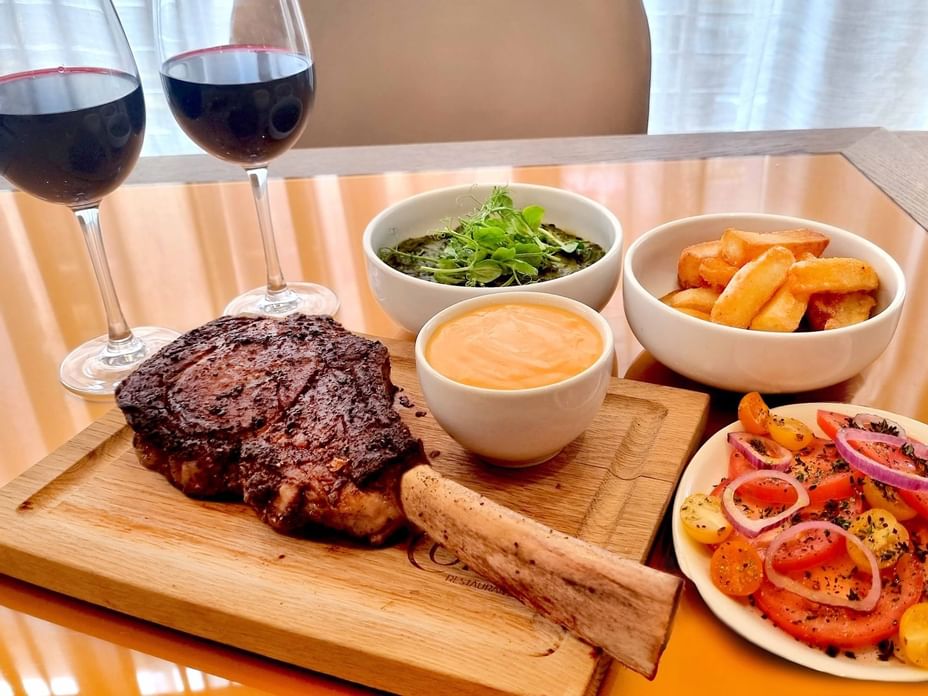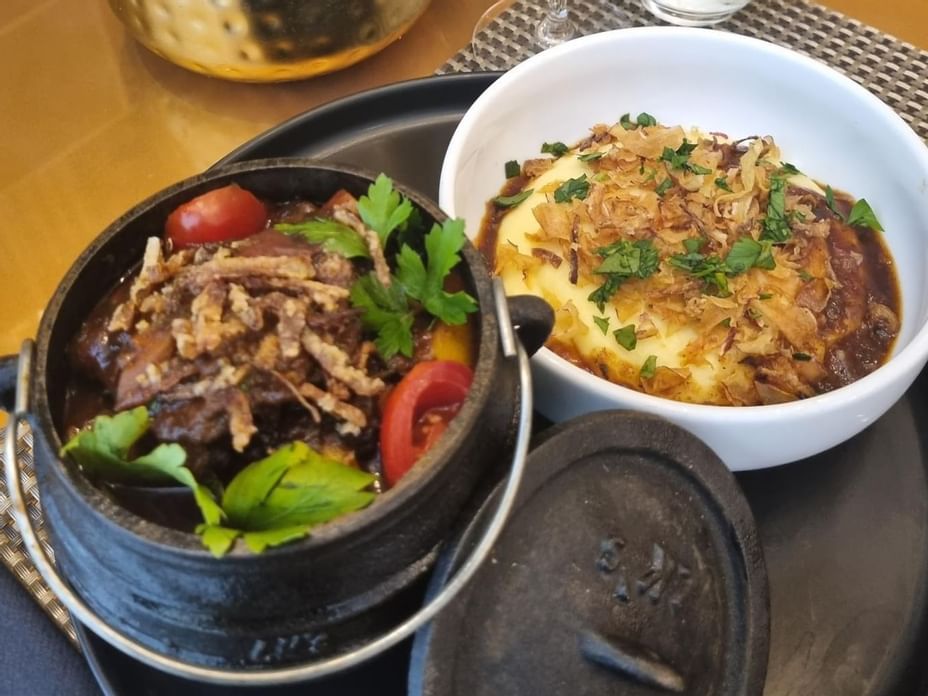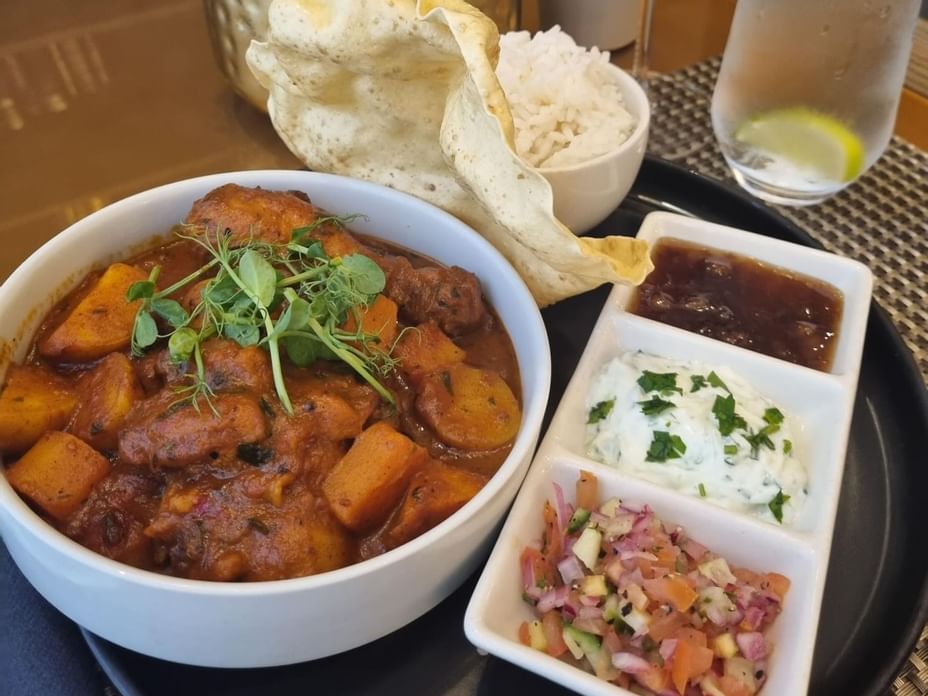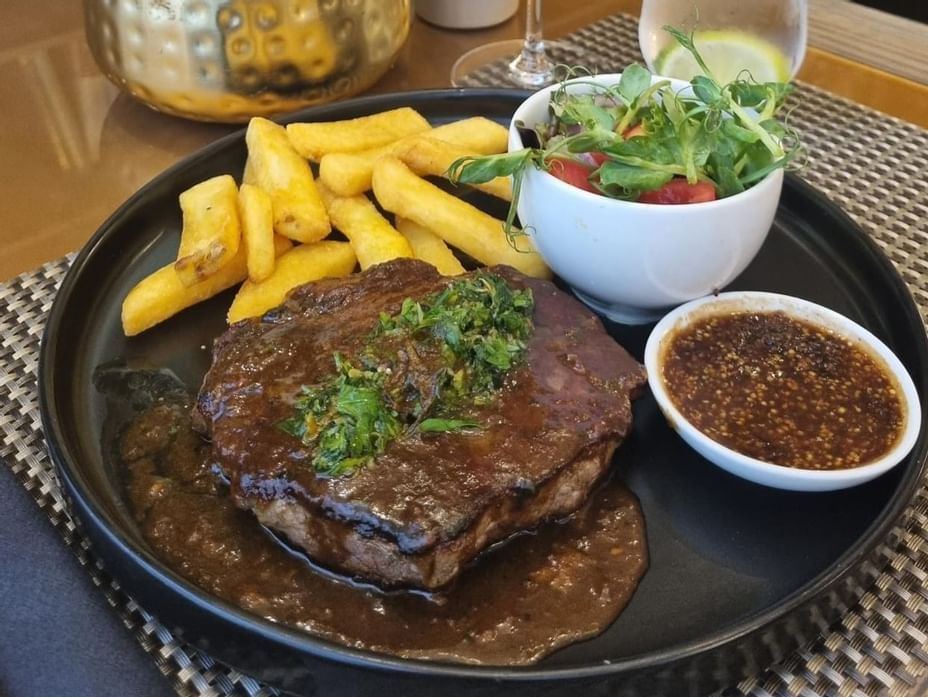 DINNER FOR TWO, SIRLOIN ON THE BONE SPECIAL | R 700
Our Chef has truly outdone himself with this irresistibly tasty lunch or dinner option for two!
600g Sirloin on the bone with tomato hollandaise sauce served with delicious sides – Hand cut triple chips, tomato & red onion salad with sherry vinegar dressing and creamed spinach.
Served with two glasses of red wine.
Available Monday - Sunday until 30 September 2022
T&C's apply. This is a set price and the dish cannot be altered.
TRADITIONAL POTJIE NIGHT | R 180
Start your week off right with our traditional and wholesome potjie pot Monday special.
Choice of the following:
Guinness braised beef shin, carrots, mushroom, and tomato
Provincial lamb neck, mixed peppers, tomatoes, thyme, and olives
Moroccan chicken, artichokes, sumac dried apricots, and potatoes
Served with cumin & lemon rice or spring onion mashed potatoes
TRADITIONAL CURRY NIGHT | R 150
Getting over the mid-week hump. Come and enjoy one of our traditional curries every Wednesday night.
Traditional butter chicken curry.
Traditional Cape Malay lamb curry with fresh coriander and coconut.
Butternut, spinach, and chickpea curry with coconut cream.
Served with tomato and onion sambal, cucumber riata, rice, and poppadums.
FRIDAY STEAK SPECIAL | R 160
It's Friday! Tired of cooking and take-out, why not join us for our Friday steak special.
200g wet aged sirloin served with hand-cut fries, a side salad of tomato and red onion, and mustard brandy sauce.
Add the following to your meal for extra deliciousness:
Creamed spinach R 40
Seasonal vegetables R 40
Wedge salad with blue cheese R 35
Parmesan braised cabbage R 45
Greek salad R 45